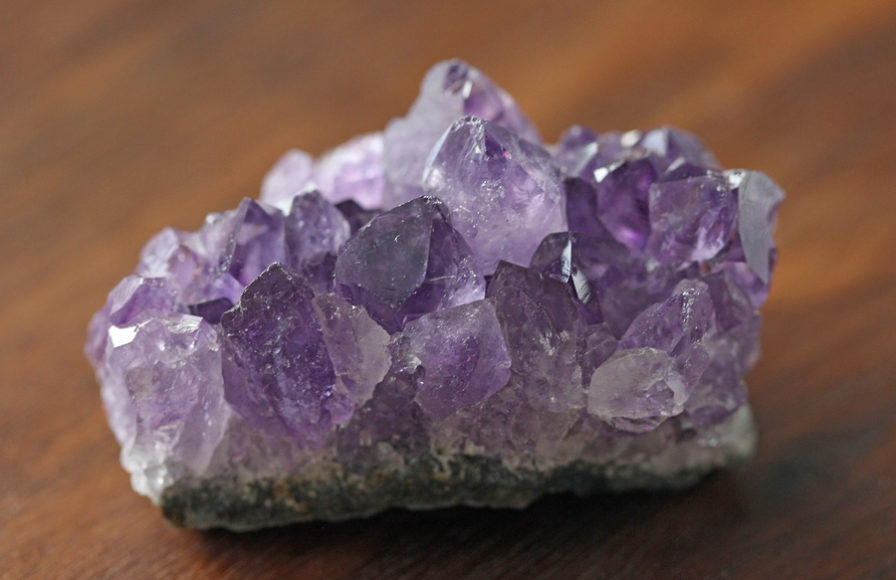 If you are looking for the soul mate, the person who will settle with you and embark on a journey that lasts a lifetime, move with an amethyst in your pocket.
On the other hand, if you feel that your partner is getting tired of you, give him an amethyst and the stone will stir the flame. It can be a ring, a pendant or even a simple lucky stone.
The phrase "you are your own enemy" is surely not unknown to you. Self-delusion, especially concerning love, caused more pain than any other human invention. Amethyst preserves self-delusion and allows you to see things with discernment.
Cleaning and maintenance of amethyst
You can unload your Amethyst under running water or by dipping it in salty spring water. Recharge by the light of the moon, and ideally that of the full moon. Avoid refilling your amethyst in the sunlight, which could eventually alter its color.
Amethyst geodes are themselves used to purify and recharge other stones. The purification of an amethyst geode is done in the light of the sun, and its recharging in the light of the moon, ideally during the new moon.
As you contend, the virtues of amethyst are numerous. If you use this stone in a way that would not have been described here, feel free to share your experience on this site or on our Facebook page!