Spiritual Healing Crystal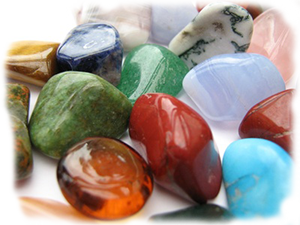 Based in the India, we are the Midlands' leading Healing crystal manufacturer and suppliers with an extensive stock of high quality, rare and beautiful items that will surprise and happiness. We are able to source definite healing crystals on request.
We have one of the best collection of numberless crystals used in crystal healing therapy, these are available in a variety of ranges, weights, shapes, sizes etc. Their characteristics & properties of curing and healing the atmosphere are makes them high in demand.
Known to be one of the well-known names in the manufacturing industry, we have come up with Healing Crystals for our valuable customers. The offered crystals are perfectly carved by our professionals and are regarded for their appealing design. With their genuineness and optimum healing powers, these crystals are much appreciated.
Healing Crystals Angels
When we are distress from any type of sickness or being surrounded by frequent problems we started looking for some marvelous help for the preparation of the problem. The consultant provides us the any gemstone, crystal or something else as a solution, this therapy is called Crystal Healing. The power of these stones brings helpful changes in the atmosphere around them these are used for many purposes.
Known to be one of the trusted names in the industry, we have come up with Healing Crystals Angels for our respected clients. The offered pieces are designed with much accuracy, using genuine crystal material procured from established vendors of the industry. With their exact finish and high visual demand, these crystal angels are highly demanded by the customers.
Healing Chakra Pyramid
We are recognized as one of the leading manufacturers, Wholesaler and exporters and suppliers of Healing Chakra Pyramid.
Crystal Stone Skull
Being one of the prestigious names in the industry, we have come up with Crystal Stone Skull for our valuable customers. The offered pieces are designed spotlessly with the aid of premium quality materials and exceptional carving skills of our professionals. We make these pieces available at competitive prices to the customers.
Amethyst Crystal Skulls
Amethyst is used in crystal healing/therapy and worn as jewellery(whether as necklaces, pendants or earrings) to treat conditions of irritability, stress, stage fright, depression, insomnia, colds, sinus problems and hormonal production.
Amethyst crystals and jewellery are said to:
Help develop and Increase self-organisation and positivity
Disperse / ground harmful negative energy enabling one to see and act more clearly.
Constructively enable one to develop wishes and dreams.
Aid in being more engaged and proactive in the face of life's difficulties.
Lapis Lazule Carved Skull
– Lapis lazuli is supposed to inspire similarity, backup and defend against unkindness and iniquity.
– Lapis lazuli is asserted to be the gem of fact, precision, honesty, intellect, internal power, and exceptional psychic lucidity.
– It can be used to prevail over desolation, creating feelings of harmony and self gratitude.
Labradorite Crystal Skulls
Wearing or carrying Labradorite allows one's natural magical powers to surface. It enhances the mental and intuitive abilities of clairvoyance, telepathy, prophecy and coincidence control, and assists in communication with higher guides and spirits psychic readings and past-life recall. It provides an ease in moving between the worlds, and permits a safe and grounded return to the present.