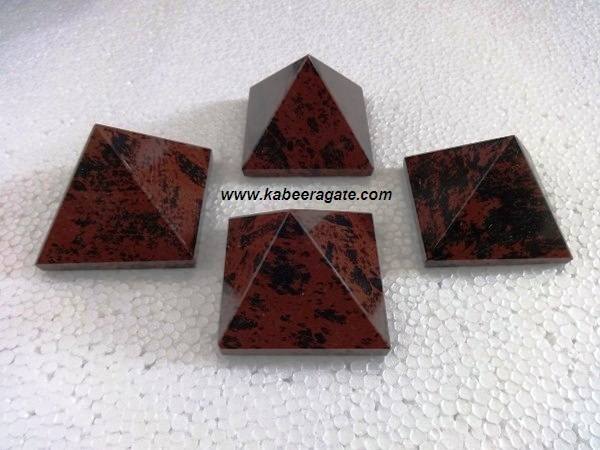 To help you with this year's gifts, we have made a useful list of original handmade gifts for Christmas. You will be with me in that it is increasingly difficult to get the gifts right and surprise. Do not worry, I am sure that in this list you will find something original that he likes: your boyfriend, your father or your friend. And the best of all is that being handmade, these gifts can be personalized as you want. And if what you are looking for are gifts for them, look at this list of 7 original gifts for them.
Santa Claus and the Three Wise Men are going to freak out because they are not going to be able to beat you this Christmas. These personalizedgifts can only be made by you, no one else. To help you a bit, we have left you some links to Amazon so that you can easily find what you are looking for. Surprise this Christmas!
1. BOX FOR BEERS – FOR BREWERS
I have the perfect gift solution for beer lovers. Your partner, your father or whoever it is will appreciate it so much… Buy a variety of beers at the supermarket and personalize them with labels with funny messages. For example: "Beer for after work", or "Beer to celebrate reconciliation."
Instructions to build the brewery: Cut the 5 pieces of the box (4 for the sides, 1 for the base) – Screw the different pieces with a screwdriver – Apply a wood protector or varnish to the wood. Easy right?
2. MESSAGE ON WOOD – FOR LOVERS OF VINTAGE
For those who like design, decoration and vintage, you can design a wooden painting with ease. Think of his favorite phrase, a message of encouragement that he sees every morning, and the combination of two colors. This type of wooden paintings is incredible in a hall, or on a wall of a room.
Instructions – it's so easy and there are so many ways to do it that we let your creativity run free. Write us a comment if you can't think of anything.
3. HANDMADE LEATHER KEYRING – FOR THE DEMANDING
You can find keyrings in any euro bazaar, but they have nothing to do with handmade keyrings like the ones in the photo. If you want your gift to be carried everywhere, give this basic but precious braided leather keychain. They will always carry you in their pockets.
Instructions: Buy a round braided leather strap, some beads -for example, rustic pebbles-, and a hook – Close the keychain with a taut thread of the same color as the leather and instant glue for the hook.
4. CORK WORLD MAP – FOR TRAVELERS
World maps are great as decoration for rooms or to decorate the walls. If you like to travel or dream of traveling the world, I am sure it will be a gift that will not fail. You just have to decide the dimensions of the map and, therefore, of the cork.
Instructions: Buy a cork and acrylic paint (it can be sprayed) – Print a world map from the Internet (choose the dimensions first) – Cut out the inside of the map outline with a punch and scissors – Place the map template on the cork and paint the cork with the color you bought.
5. WOODEN GLASSES CASE – FOR THOSE WHO LIKE NATURAL MATERIALS
The textures of wood give a lot of warmth to home decoration, but wood is such a noble and versatile material that it can be used for many other things. What do you think of this wooden glass case? It seems amazing to me and it seems easy to do it. Attentive to the instructions.
Instructions: Take 2 tubes of toilet paper rolls: one will act as a cover and with the other you will build the lid and the circle that will serve as the bottom of the cover – Line the two pieces with a vinyl paper with wood texture.
6. DIY ETHNIC CORD FOR GLASSES – FOR THE CLUELESS AND FASHIONABLE
If you have not seen this type of shoelaces this past summer, you have not been to the beach. Sorry. But surely this 2017 these cords for glasses with ethnic roll will also be a trend. And it's so easy and cheap that you don't have to look any further online. Go to a haberdashery and ask for a cord – it can be flat or cylindrical – and two hooks. If you live in Madrid, the famous Pontes haberdashery has a wide variety of laces and brooches.
Instructions: Buy cord (about 40/50 centimeters) and two hooks – Glue the hooks to the cord with instant glue.
7. DESK ORGANIZER BOX – FOR THE MESSY ONES
Desk tables are often one of the most chaotic and cluttered places in the home. A box by itself will not solve the mess, but boxes as beautiful as the one in the photo can be an incentive to organize everything and go from having a messy place to a Nordic-style corner that will be the protagonist of the house.
Instructions: I give you two alternatives. 1. Recycle some large old wooden boxes (they can be fruit or plain boxes); 2. Build your own wooden boxes with wooden boards and white glue – Decorate them with geometric patterns of the same color that contrasts with the color of the wood (if the boxes are dark, a white or light gray will be good; if they are light, a bright color or black may suit them).
If you want to start with 3 new plain boxes, I suggest you look for a pack of several boxes that you can find on the Internet. They will be cheaper.